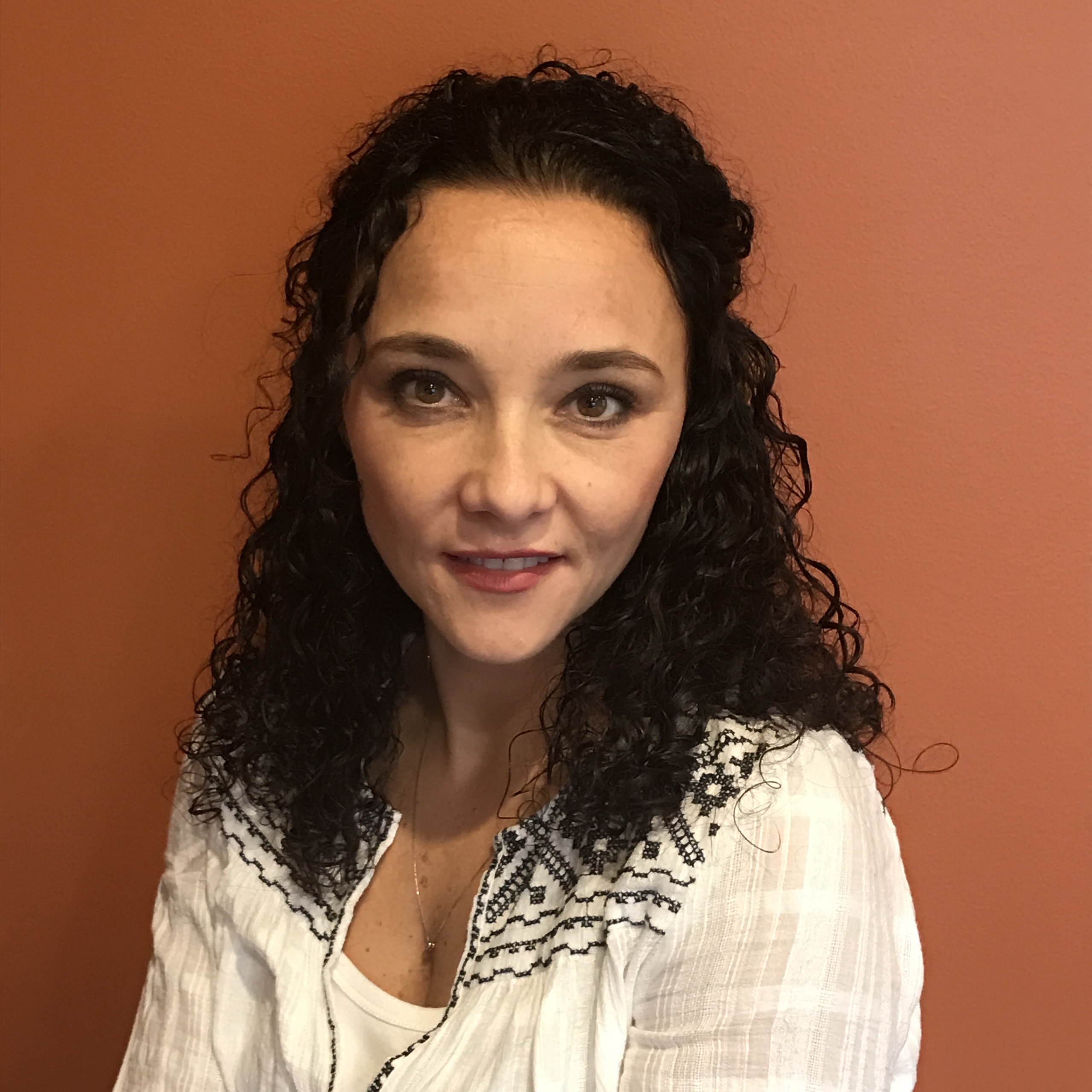 I would like to build a personal connection between families and caregivers – babysitters and senior carers.
It has always been my passion for working with people of all ages. Before launching JoyCare, I nannied for several years at the same time completing my Masters of Business Administration in Human Resources. My goal for starting JoyCare was to make a personal connection between families and domestic employees. As a mother of three, I understand how important it is to help busy families.
I also believe that my past employment, a degree in Human Resources, and being a mother allows me to value the perspective and importance of finding the best fit for your family. I am committed to making long-lasting relationships and providing your family peace of mind by finding the best qualified, loving home care assistance or babysitting jobs in Northbrook.
We recruit babysitters, senior carers and household staff in Northbrook.
We help the families and the candidates to connect, this is our goal!
Dear Candidate,
As parents, all we want for our children is the best. JoyCare Domestic Agency begins with finding nannies or babysitters to care for the children with families that we serve. If you have a love for children and understand their needs, you might just be the nanny that our babysitting agency in Northbrook is looking for.
Here at Joy Care Domestic Agency, we have available babysitter jobs near you. We are waiting to be connected with highly qualified individuals like you. If you are looking to earn some extra money, gain valuable work experience, or simply enjoy the benefits of providing childcare, consider our babysitting jobs and achieve your goals as a nanny. We have positions available to keep you working on a full-time basis, part-time, or even as a weekend babysitter.
All candidates will undergo complete screening and personal interviews before being matched with a family. We also interview families so we can ensure an easier transition for all as you begin working with them through our babysitting agency in the Northbrook area.
Dear families,
We understand that finding a trustworthy and reliable babysitter is crucial, especially for parents who are busy with carriers and other important matters. Our babysitting agency in Northbrook is dedicated to helping you with not only childcare but also provide a loving hand that you can count on. We aim to build a connected community where families and nannies come together to make sure that the children receive the best care possible. When searching for full-time, part-time, or weekend babysitters, we have got you covered. Every childcare candidate is carefully screened and personally interviewed, rest assured you will only get the best of the best.
Senior Carers & Home Care Assistance Northbrook
It has always been our caregiver agency's passion to work with all ages. When you need home care assistance or senior carer in Northbrook, our team's experience provides us the necessary knowledge to give essential services that you need. We only ensure that we provide you with qualified caregivers that will help you.
We always aim to establish a strong personal connection between families and our senior home care assistance. JoyCare Domestic Agency is the one that can help you with your caregiver needs.

Household Staffing Chicago
Trust JoyCare Domestic Agency in Northbrook for more than babysitting and home care assistance. We also provide professional household staffing for anything from an estate manager, personal chef, and household manager to a butler, domestic couple, executive housekeeper, housekeeper, houseman, and staff chief. We make sure to handpick each household staff assistant to provide the best possible solutions to our valued clients.
We search for the right candidates to help families find the service professionals they need, from babysitters to senior home care assistance, and household staffing!
Caring for the Elderly

JoyCare provides a versatile team of experts with experience, including senior carer or home care assistance in Northbrook. Our caregiver agency will find the most qualified people in Northbrook for assisted living jobs, whether it's full time or a few hours a day, or as you need it.
Babysitters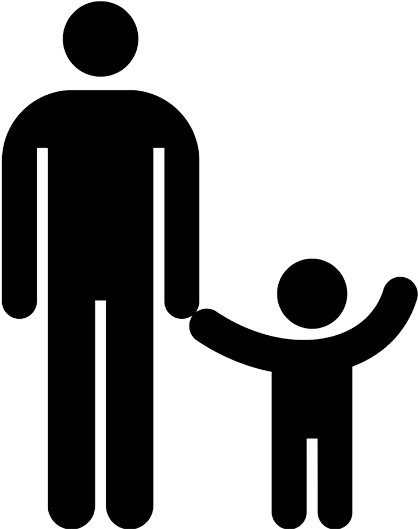 It can be a daunting task trying to find a trusted babysitter. Our babysitting agency in Northbrook will take the stress out of finding the right person to care for your children. If your family is looking for a full-time, part-time, or weekend babysitter, we are the ones that can help you. We can provide the childcare professional that you need for your family. Call us today, and we will make the right connection for you.
Household Staffing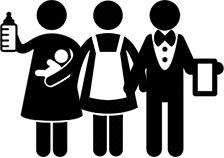 We are more than a babysitting agency and home care assistance in Northbrook. We also provide household staffing that will fit specific needs that a home may have. JoyCare assists families find the best domestic help possible, including housekeepers, estate managers, personal chefs, and butlers. Our team ensures to screen and recruit professionals from every field of home management. Whatever you are looking for, we got here at JoyCare.
Complete Our Form to Contact JoyCare About Your Specific Situation
Dear Families,
JoyCare is here to ensure that the process of finding domestic help will be as easy as possible for different families who need weekend babysitter, a full-time nanny, home care assistance in Northbrook, or other domestic help professionals. On our family consultation, you will find the answers you need to have an informed decision about who you hire and what services they can provide to your home. We are here to provide a long-lasting relationship with different families that needs our help. Here at JoyCare Domestic Agency, we ensure that the entire vetting process with comprehensive background checks and personal interviews.
If you need a weekend babysitter or just a babysitter, in general, to care for your children, we are your solution. Whether you are looking for a full time or part time babysitter, all you need to do is leave it to our team to find the perfect match for your needs, schedule, and family dynamics. We also assist families in finding a senior carer in Northbrook who is flexible and adaptable that will provide you with the help you need. JoyCare has the perfect candidate for you who are screened for experience, knowledge, and professionalism.
We understand that families can be busy and do not have the luxury of time when it comes to handling household duties. You can rely and trust on JoyCare to make sure that your needs are met for everything from weekend babysitter to caregiver to housekeeping to a personal chef or a domestic couple. We are here to find you the perfect solution that meets the needs of your household and family's schedule.
Our babysitter agency and caregiver agency in Northbrook works to establish long-lasting relationships between families and candidates who provide such a valuable service. This is why we handpick each candidate, making sure that they meet our high standards and your requirements, giving you the best service possible. Don't hesitate and give us a call today, and we will begin the process of finding you the right person for your needs at home. We will begin with a phone or video call at your convenience and are always ready to help!
Dear Candidates,
When you are looking for a position that matches your skills, and you also have a love of children, you might have a difficult time finding babysitting jobs in Northbrook. No need to worry because JoyCare is here to help. Our team is dedicated to helping qualified people to find the right babysitting jobs near you by matching them with the families who need them. We are more than just babysitters too. We can match you with the right household for senior assisted living jobs, as well as household manager positions that include personal chef opening, housekeepers, butlers, and more.
Our babysitting agency and caregiver agency in Northbrook strive to build a lasting relationship between candidates and families they serve. We ensure that your placement is the right fit for your skills, as well as the availability of your family and needs. Our team will consult with both you and the families so that we can make the best recommendations for both parties.
We have access to different kinds of babysitting jobs, including positions as a weekend babysitter, summer babysitting jobs, nanny part-time jobs, and even babysitting jobs for teens in Northbrook. We will help you find a full-time or flexible schedule position so you can maintain your work schedule as you would like.
JoyCare is here to help families find the caregiver you need in Northbrook, and when we're done assessing a family's needs, we will then recommend a senior carer like you who matches the family's requirements. This way, the family will get the expert they need, and you find the position that fits your skills perfectly.
In addition to that, if you have exceptional household service experience, we can also help you find the right skills. There are many options, and they include positions like a housekeeper, a personal chef, butler, or even domestic couples. When you have the professional skills that we need, our agency can provide the opportunity for you.
At JoyCare, we respond to all applicants and will do everything we can to find you the best placement possible for your qualifications.
We handle all of our screening interviews online through Skype, so everything is easy for you. Call JoyCare Domestic Agency today and begin your career with the job that's perfect for you!
When looking for babysitting jobs near you, JoyCare can place you. Whether you are a senior carer or a home care assistance, count on JoyCare Domestic Agency to find you the perfect position.
You can count on JoyCare to provide you a full-service babysitting agency and caregiver agency, and household agency that can find your ideal help. Not only do we cater to families, but we also offer to provide babysitting jobs and other positions as well. We can connect you with the families with senior assisted living jobs or home care assistance positions available in Northbrook.
This means that we not only work to provide professionals with the job placements they are looking for, but we also help families find the right people to manage their needs when they have busy schedules. JoyCare finds pleasure in helping to connect top-quality childcare, senior carer, and home care assistance professionals in Northbrook. We take pride in the help that we offer, whether seeking excellent service that matches your expectations or employment that fits your skill set.

It is vital for us to help you and your family to find the best care. JoyCare is here to reach out to families who need the help of dedicated, professionally skilled candidates that offer kindness, empathy, and the best possible services through a connection that lasts.
For Candidates
JoyCare will make sure that the qualified babysitter jobs, caregiver, and household assistance will fit in terms of skills and schedules of each family. When looking for a senior carer, household staff, and babysitting jobs near you, JoyCare is the solution.
Rest assured that our recruitment team is always looking for appropriate candidates to fill all kinds of positions so families will get the services they are looking for when they need it the most. From a weekend babysitter to full-time childcare nanny to senior carer and home experts in Northbrook, we can find the best position for you!
Our main goal is to match your skills and qualifications that are an excellent match for the family that you'll serve. Give JoyCare a call today and start planning for the job that you have always looked for.
For Families
Life can get busy, and finding the right person you trust to take care of your children can get challenging. JoyCare Domestic Agency is here to help find the perfect full-time, part-time, or weekend babysitter in Northbrook for you. We work with candidates who have flexible schedules to suit the needs of each family. We aim to cater to all your needs and trust our team to thoroughly screen the best candidates so everyone in your family can feel confident as well as comfortable about your selection.
The background check that we conduct is comprehensive so that you will receive the best service and the most qualified people to provide you with peace of mind. When you need home care assistance in Northbrook for your family, we also got it for you. We can even match your family with expert in-home care management. Whatever you need, check with JoyCare first, and all your problems are solved. Give us a call today!
Babysitters Jobs Northbrook
If you need a babysitter for your child or looking for babysitting jobs near you, JoyCare is the babysitting agency that can help. Our team works closely with families to find precisely what they need, for anything from weekend babysitter to full time nanny services in Northbrook. We ensure to match our candidates with the families that will serve them with the perfect skill set. At our agency, we carefully screen potential candidates and run each through a background check along with a detailed personal interview. We believe that children are the most important part of what we do, so we ensure that only the matches are made. Trust in us to provide the best babysitter that you need.
Senior Caregivers and Families
We understand that some families need assistance at times for those young or old. JoyCare is here to assist families in finding babysitter services and provide home care assistance in Northbrook. Just like what we do for childcare services, we also offer the right match between families and caregiver candidates on a full-time, part-time, and 24-hour basis. Whether you need a senior home care specialist for your family, or you are a professional who is experienced with caring for the elderly, we have the ability to find the perfect match that you need. All of our senior carers are screened for experience, skills, and preferences to make sure a lasting and stable relationship between them, the carer, and the families.
Household Management Professionals and Families
Aside from a babysitting agency and caregiver agency in Northbrook, JoyCare is also here to bring together household management professionals who need extra help. We understand that every home tends to get busy and to make chores challenging to keep up with, so we make sure that families receive the best possible assistance to perfectly tailor to meet their specific needs.

If you have a household with particular dietary restrictions, no need to fret because JoyCare has skilled personal chefs to prepare meals as your family may need.
We can match domestic couples to those requiring the help to maintain a home while it is left vacant for long periods. For those with bustling lifestyles, maybe a household manager could keep a family and a hold organized and on schedule with household duties.
When you need estate managers and butlers, we also have that for you! The candidate will be hands-on, provide more attention to those who have more prominent families, and help each family member with their busy schedules. At JoyCare, we are dedicated to finding the right match between a candidate and a family. From experienced butlers to executive housekeepers and cleaning staff, JoyCare has the solution for any family situation.

Our Quality of Care – JoyCare Domestic Agency Northbrook
As a preferred babysitting agency and caregiver agency in the Northbrook area, we simplify the process of finding the right weekend babysitter for your childcare needs. If you are looking for a part-time babysitter, a full-time nanny, or a senior carer, JoyCare can find a suitable candidate for your professional domestic needs. Our agency will take care of the entire process through background checks and rounds of personal interviews that work with your convenience. When the entire process is done, you can be confident that you will have the perfect babysitter or caregiver from Northbrook to cover the needs of your loved ones.
Throughout the years, we have helped many households to find the right candidate depending on the qualifications they set. We have a thorough screening process that allows us to go through hundreds of applicants and funnel the most qualified individuals. Leave it to our skillful caregivers and babysitters to provide you with the best service possible for your families. We will make sure they can adapt properly to your lifestyle, family dynamic, and care needs while providing excellent home care assistance and babysitting services.
Our agency stands by the philosophy of 'quality care,' so you can rest assured that your loved ones are taken care of and will properly receive the best treatment possible. Our services are tailored according to your family members' specific needs, from babysitting to home care assistance in Northbrook. We aim to practice flexible and adaptable caregivers and babysitting services for the utmost comfort and safety of your children as well as the elderly. With our senior carer candidates, you can ensure that they are thoroughly screened and interviewed to make sure their skills, knowledge, and work ethic will match our qualifications before having them on board.
JoyCare is the leading agency in the area by establishing lasting relationships with families looking for qualified candidates and individuals looking for caregivers and babysitting jobs in the Northbrook area. Don't hesitate and give us a call today so we can start checking our roster of candidates for the best employee that fits you.
Why Senior Home care Assistance May Be Right for You and Your Loved OnesJoyCare Senior Caregiver & Home Care Assistant Agency Northbrook
Throughout the years, seniors find it challenging to move around and keep up with the minor challenges of daily living. By this time, it gets more difficult to get around, socialize regularly, and be as physically fit as in the old days. This is why they require special home care assistance in Northbrook, 24 hours a day, seven days a week. When looking through a caregiver agency in the area, our agency is the best one to choose from. We aim to make your life easier by taking care of the recruitment process and making sure everything is smooth for you and your family.
Our agency understands how seniors still want their freedom, which is what we aim to provide. Our professional caregivers in Northbrook know how to properly assist your family's older members while still giving them the liberty to move around and be comfortable with the physical selves. The following are more reasons why you should consider getting home care assistance around the area for the elders in your home.
The senior carer has an adaptable work ethic that ensures them perfect for flexible caregiving work. They can assist elders either for short periods or for longer stretches. They will arrive as needed, whether as scheduled or according to urgent situations. Rest assured that your elders at home are in good hands, and they will be receiving optimum care solutions. Our agency can also arrange a 24-hour service for everyone's convenience, ensuring that you will have peace of mind. You can rest easy knowing that your senior family members are safe, healthy, and happy.
Despite the physical challenges that come with aging, elders still want to embrace their freedom. With a professional caregiver, they can enjoy their independence in the comfort of their own home. Instead of relying on your little knowledge and skills to look after your elders, consult our caregiver agency in Northbrook to assist you in finding the most suitable nurse or guardian.
Provide the best life for your senior loved ones by providing intensive care through professional home care assistance in Northbrook. For more information, feel free to give us a call. We are more than happy to address any concerns that you may have.
From the start, Magdalena Konicek utilized her personal experience as a nanny, her Master of Business Administration in Human Resources, and her time being a mother to understand the importance of proper home care assistance. So at JoyCare Domestic Agency Chicago, we work only with highly-qualified candidates, who offer the help needed by families on a daily basis to make life easier. We handpick every professional match, including babysitters, housekeepers, personal chefs, household managers, butlers, and senior home care assistants to ensure the best fit for every family. Trust in the expertise that JoyCare offers in helping families find the help they need and professionals find the right placement for their skills. Call us to begin the process today.

JoyCare Babysitters Jobs, Senior Carers, Home Care Assistance & Caregivers - Domestic Agency